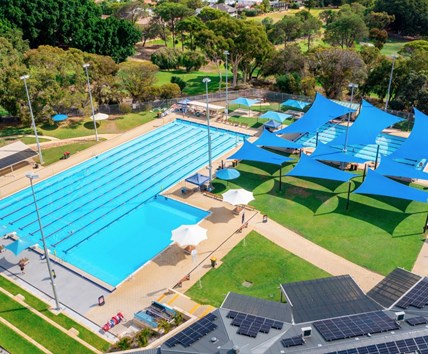 Town of Claremont's Aquatic Centre will be reducing its hours short-term to ensure the centre can remain open through a potential COVID-19 outbreak.
Due to the possible impacts of COVID-19 on staff, and to maintain the requirements of a Class 1 Aquatic Centre, the facility will be reducing its hours of operation as of Monday 28 February 2022.

"We will be limiting staff numbers across the centre, with a rotating roster to minimise impacts of possible isolation requirements," Town of Claremont CEO Liz Ledger said.

"By limiting our daily hours, we can ensure we remain open for our patrons long term and keep the pool up and running."

The centre will be open from 7am to 2pm, then again from 3:30pm to 8pm Monday to Friday; and 7am-2pm Saturday and Sunday.

The new hours allow pool staff to work on separate rosters, meaning that should one group have to isolate the other can continue to manage the facility.

"We apologise for any inconvenience this may cause and will return to our normal operating hours as soon as we are able to do so," Ms Ledger said.

For more information, visit the aquatic centre webpage or contact the aquatic centre on 9284 4343.