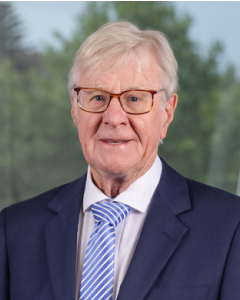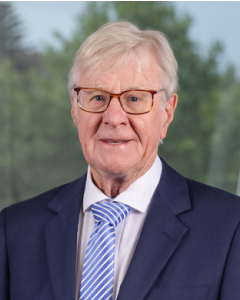 Mayor Jock Barker
October 2022
Dear Resident,
On the 11th November at 11am Australians observe one minute's silence in memory of those who died or suffered in all wars and armed conflicts. The Town will be holding a Remembrance Day service at the Claremont War Memorial. I encourage you to commemorate wherever you are, even if you are unable to attend the service – at home, school or work. Seniors Week is also approaching, and we have some wonderful things in store so we hope you can join us and celebrate the important role seniors play in our community. From 6 to 13 November, we will have a range of activities for the 'young at heart' including Share your Story oral history session, aqua aerobics and yoga as well as a Grand Story Time and intergenerational fun to celebrate with those younger family members as well.
Sustainable Energy Saving
Town of Claremont is taking definitive steps towards energy savings as part of WALGA's Sustainable Energy Project. The Town commenced the project with five metered sites including the Council Administration Office and the Claremont Aquatic Centre and purchased Natural Power at the rate of 100% of consumption. The project is in its beginning phases, however, is already proving to create a substantial saving of resources. The initial reporting period exhibited a Sustainable Energy Project cost saving to the Town of 32% compared to current market pricing. We are committed to sustainable energy and providing a renewable energy option that promotes cost saving benefits to our residents.
Claremont Aquatic Centre re-endorsed as a Waterwise Aquatic Centre
The Claremont Aquatic Centre has been re-endorsed as a Water Corporation Waterwise Aquatic Centre again this year, with major upgrades completed and serval water saving measures implemented. We know how important swimming and water play is, especially in the hot Perth summer, and being part of this program highlights our commitment to the implementation of water efficiency actions.
Garage Sale Trail
The annual Garage Sale Trail is on again over two weekends in November, this celebration of second-hand goods is a wonderful way for you to take part in the circular economy by reducing waste and extending the life of items that would end up in landfill. I encourage you all to have a spring clean, declutter, meet some neighbours in your community and maybe even make some money! Register now for 12/13 or 19/20 November at www.garagesaletrail.com.au/Town-of-Claremont.
Next Ordinary Council Meeting
Council Chambers, 308 Stirling Highway, Claremont, 7pm, Tuesday 29 November 2022

Mayor Jock Barker
Thank you for your feedback!