Public Events
Information on holding public events in the Town of Claremont.
All public events in Western Australia fall under the Health (Public Buildings) Regulations 1992 (the Regulations), even small events.  In the past this definition was held to only apply to gatherings or assemblies of people acting in concert or by some pre-arrangement.
 
That position has been shown to have been too narrower an interpretation to apply to the definition of "public building". The interpretation is in fact much broader and captures most buildings and places where numbers of people assemble or gather for any one or more of the purposes specified in paragraph (a) of the definition. The list of buildings set out in the Table to regulation 7 of the Health (Public Buildings) Regulations 1992 (the Regulations) is therefore not a definitive list of "public buildings" to which Part VI of the Act applies.
 
Public building means —
(a) a building or place or part of a building or place where persons may assemble for 
    (i)     civic, theatrical, social, political or religious purposes; and
    (ii)    educational purposes; and
    (iii)   entertainment, recreational or sporting purposes; and
    (iv)   business purposes; and
 
(b) any building, structure, tent, gallery, enclosure, platform or other place or any part of a building, structure, tent, gallery, enclosure, platform or other place in or on which numbers of persons are usually or occasionally assembled,
 
From a 'public health' perspective there is no reason to distinguish between an assembly of persons gathered to watch, for example, an orchestral concert in a concert hall to a similar assembly of persons at a fair on an oval where each person may be attracted to attend for their own individual reasons (e.g. for the food, sideshows, cake judging or purely for the social interaction).

Please complete the below application/s should you wish to hold an approved event in the Town of Claremont.
Registration of a Temporary Food Business Application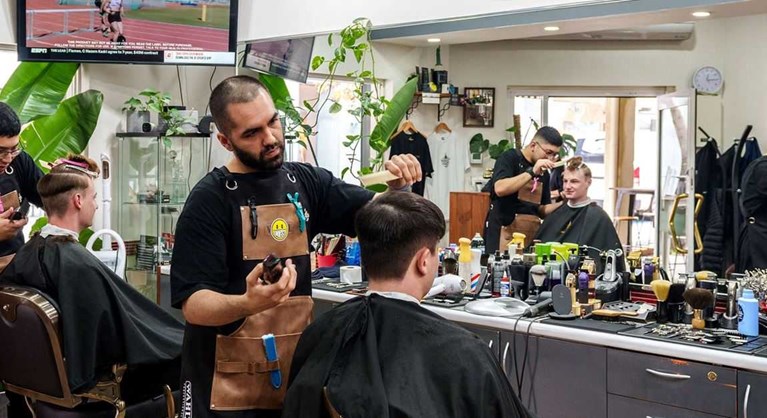 Trading in Public Places
The Town's Activities on Thoroughfares and Public Places Local Law 2003 regulates trading activities in public places and requires operators to obtain a permit from the Town in order to trade in public places. The purpose of the Local Law is to provide control on trading activities and ensure that they do not create nuisances or pose a risk to public health. Application form can be found below.
Please note that not-for-profit organisations e.g. Schools, Sports Clubs etc are exempt but are still required to complete an application. Please contact the Town's Health Service to obtain the necessary paperwork.
Bunnings in Claremont also allow fundraising/community groups to host a sausage sizzle on Saturdays. This also requires a permit to operate and groups must submit an application form to the Town of Claremont before the event. Bunnings Claremont has a comprehensive application package which outlines the requirement to submit a copy of the permit to them in order to operate the sausage sizzle.
Events and Trading
All application forms can be found below. Please be advised that most these applications need to be submitted at 30 days prior to the event, please ensure that you check the application forms for the minimum amount of time required.
Once you submit the application forms the Town will contact you to assist you in the process and determine what approvals you will need to hold the event.
When is a form required?
| | |
| --- | --- |
| Advice of structures form  | Required to be completed for all public events |
| Application to construct, alter or extend a public building - Form 4A 2019-2020 | Required for all public event applications |
| Public building electrical certification - Form 5 2015 | Required to be completed for all public events and public buildings that have an electrical connection |
| Application for a permit to conduct an activity on a thoroughfare or public place - Form 5A 2021-2022 | Required for Busking, Charities, Fundraising and Bunnings Sausage Sizzle |
| Temporary food business registration form - Form 2C 2021-2022 | To be completed where food is served, including alcohol and non-alcoholic drinks |
Advice Of Structures Form

FORM 4A Application To Alter Or Construct A Public Building 2019 2020

Public Building Electrical Certification Form 5 2015

Temporary Food Notification Application

FORM 5A Application For A Permit To An Activity On A Thoroughfare Or Public Place 22/23
Thank you for your feedback!